Solved, "KRA PIN Does Not Exist" Issue on NTSA TIMS System @KenyanTraffic
This error arises in cases where a user is trying to register a new NTSA account. It may be caused by several issue including simple typos.
Firstly,
Ensure you use your ID serial number and not ID number
.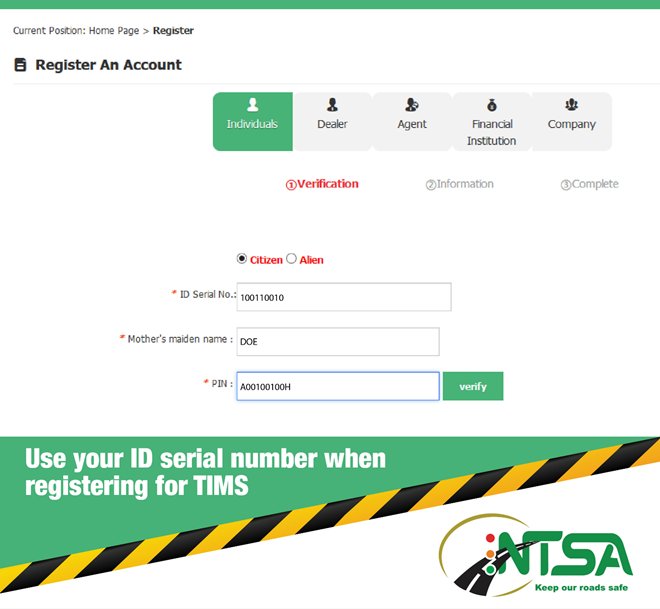 Also enter the Mother's maiden name exactly the same way it appears in you KRA iTax details.